Album Review: Conjurer – Páthos (Nuclear Blast)
The future of British metal lies in safe hands with Conjurer, who continue their journey as the country's most exciting young metal band with their incredible new album Páthos (released 1st July via Nuclear Blast).
Has it really been four years since Conjurer emerged on the scene with the incredible album 'Mire'? Though, at times, it's felt like we've been waiting for ever for new Conjurer music. Especially as Mire exploded and the band's rise has been nothing short of phenomenal. Well, the wait is finally over. With Páthos, Conjurer have the opportunity to show that, not only was Mire just the start of their journey, but they've learned so much along the way already.
There's a lot of extensive platitudes thrown about when Conjurer's name comes up and its very easy to be cynical when you see 'future of metal' and 'next big thing' banded about. It's not like we haven't seen and heard those exact same words used for countless bands before.
However, cynicism stops once Conjurer is heard. Mire was the starter, Páthos is the main course. We don't think it's hyperbole to not only agree with the words many other outlets use to describe Conjurer but to suggest that Páthos proves it, once and for all. Yes, Conjurer have done the impossible… made a better album than Mire. Páthos comfortably sits at the top in a year of stellar releases. Not only because Conjurer are so good at what they do but because this album features an extensive and extravagant amount of creativity. This is not Mire – part 2 but it is a Conjurer album.
Páthos begins with It Dwells and immediately Conjurer set the bar high with a track that has the blistering heaviness that the band do so well. However, it's also an evolving piece that features more melody, post-like elements, and an unrelenting drive to drag you as far down into the depths of darkness as possible. Depths that get even darker and even deeper on the most miserable and most grotesque song Conjurer have unleashed to date. We're talking about the lumbering progressively-tinged beast that is Rot. A track that will leave you feeling sickly and cold but in complete adoration of what Conjurer have created.
If you had any doubts about Conjurer going into Páthos, those have been well and truly exorcised with the first two offerings.
All You Will Remember is a very special track, where subtle melody rings out disconcertingly. Expecting a heavy eruption? That's not quite what happens even if the instruments do come crashing in. Instead, it stays quite melodic as we get clean singing and a really interesting eerie drop in tempo. Before things really heavy up and Conjurer get more guttural. Yet, the focus is still on cleaner guitars, resulting in one of the more unique Conjurer tracks heard ever. As it goes on, there's so many more surprises to unearth. Surprises such as a spoken-word segment.
That's a tough track to follow but this is Conjurer and they have the likes of Basilisk and Those Years, Condemned in their arsenal. Two more momentous listens, the former in particular, has one of Conjurer's heaviest finales ever heard. Whereas the latter is pure gurning, ordered chaos. Delightful stuff.
Then we have the likes of Suffer Alone, a short track by Conjurer's standards and a track that is all about speed. Akin to a searing jolt to the brain, it's a blistering showcase of Conjurer's abilities kept tight and concise. Followed by the cloying darkness and suffocating intensity of In Your Wake. Conjurer slowing the tempo down for something with doomier tones, sneaking in those cleaner guitar melodies here and there, but ultimately delivering another slice of unique, uncategorisable, evolved and compelling music.
Words that can all apply to the massive finale of Cracks in the Pyre. A track that is undoubtably Conjurer's most unique track, not just on this album, but that they're produced to date. Unique because it's one of their most emotionally captivating, most heartfelt and passionate, most structurally different and eccentrically driven. A track that could only ever have gone at the end of the album and is simply the cherry on top of what is undeniably the best album you will hear this year.
Conjurer can be immensely proud of what they have produced here. An album that only gets better and better the more you listen to it and the more you pick it apart. In years to come, when Conjurer are headlining arenas and festivals around the world, Páthos will be remembered as the point where the Conjurer train picked up so much speed that there was no choice but to hold on for dear life and enjoy the intense ride.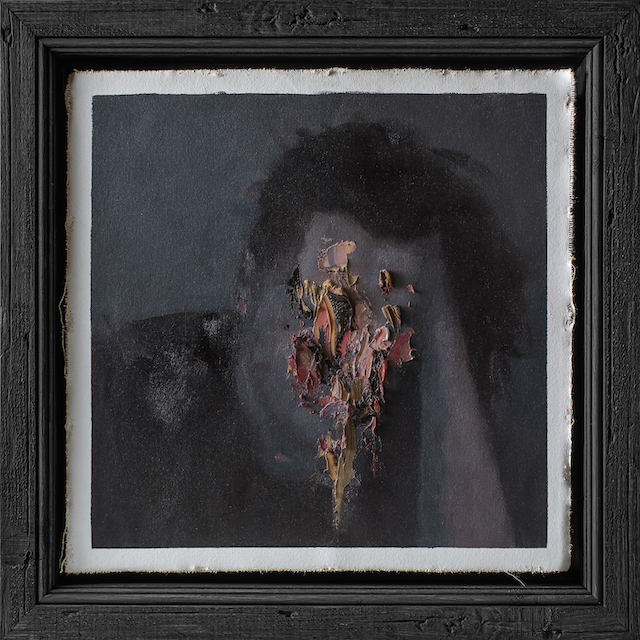 Conjurer – Páthos Full Track Listing:
1. It Dwells
2. Rot
3. All You Will Remember
4. Basilisk
5. Those Years, Condemned
6. Suffer Alone
7. In Your Wake
8. Cracks In the Pyre
Links
Website | Big Cartel | Bandcamp | Facebook | Instagram | Twitter | Nuclear Blast
Conjurer - Páthos (Nuclear Blast)
The Final Score -

10/10