Album Review: Cathartic Demise – In Absence (Self Released)
Progressive death/thrash quartet Cathartic Demise's debut full-length album, In Absence will be released on April 9th, 2021.
With an absolute flurry of guitars and drums, Cathartic Demise come out thrashing on opener, For Power (following the intro of With Lust). The salvo is intense and then the vocals join in shouting and roaring with immense power and passion. A whole lot of thrash and a whole lot of death make this a hefty metal start.
There's nothing short here, yet the likes of Blade in the Dark, Silence Within and Pale Imitations fly by in a blur. A blur of progressive guitar riffing, soloing and technical shredding. A blur of scornful vocals and a thumping bass/drum combination. Covered in dark aggression but pointed and elaborate enough to keep attentions focused.
The echoing opening guitar melody at the start of Disparity is a welcome temporary shift but the guitar solo that follows it is meaty beyond belief. An awesome moment in a track that quickly increases its tempo for another slab of frenzied metal. The title track's punchy thrash-infused rhythm is every bit the head-banger you could dream it to be. Whereas Waves pulls things back a step for a slower and more melodic edge (clean singing) before going wild in the latter stages. One that really hits the spot at this point in the album.
Finally, Desire caps off an exhilarating listen with drawn out epic winding guitars and soft melody. Hearing the initial simplicity evolve into something way more complex is very exciting and the arrival of the bass and drums helps transform this into a heavyweight closer.
Awesome stuff from Cathartic Demise.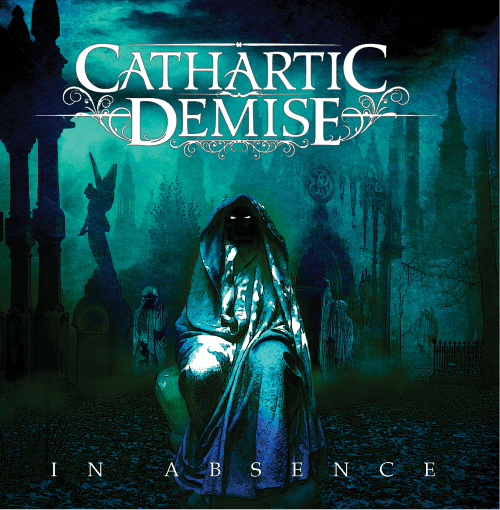 Cathartic Demise – In Absence Full Track Listing:
1. With Lust
2. For Power
3. Blade in the Dark
4. Silence Within
5. Pale Imitations
6. Disparity
7. In Absence
8. Waves
9. Desire
Links
Bandcamp | Facebook | Instagram
Cathartic Demise - In Absence (Self Released)
The Final Score -

8/10