Album Review: Brazen Bull – Brazen Bull (Self Released)
Fast rising rockers Brazen Bull, hail from East Anglia and are set to release their debut self-titled album on March 5th 2021.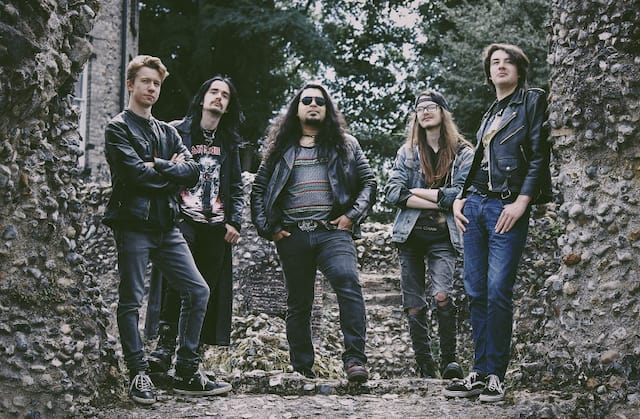 Like a kick in the nads, opener Angel's Nails will get you moving. Fast-passed and energetic rock, it has got plenty of fire as the East Anglian's come out swinging. Simple but effective riffing, things get a bit more complex and wild on the following Collapse. Still a mega groove-tastic effort though and the guitar solo is truly spectacular. The bar set very high with the first two tracks.
No complaints to be had with the foot-tapping head-banger that is In the Interest of Humanity or the added touch of melodrama that comes with Pact in Blood. The latter's chilled start screams 'lighters out' but transforms into a chuggy guitar and bouncy number. The vocals really shine here.
Stray Wolf is one of the catchiest efforts on an album that revels in being catchy. Before Circus of Fears brings up a gothic and horror edge that draws from the olden days of heavy metal. To fantastic results too. Whereas Burn the Ships' unrelenting pace and frenzied guitar groove is sure to be a massive crowd pleaser. Every part of Brazen Bull playing with such intensity that you simply have to sit back and admire them.
This career-defining record then comes to an end in a massive way. One dripping in epic vibes but still unashamedly rooted in classy rockiness. The Boy and the Dancer more than providing the finale buzz while paying tribute to those who have laid the groundwork (tell me there isn't just a touch of Maiden about the guitars around the halfway point) before them.
Never heard of Brazen Bull? You will have soon.
Brazen Bull – Brazen Bull Full Track Listing:
1. Angel's Nails
2. Collapse
3. In the Interest of Humanity
4. Pact in Blood
5. Stray Wolf
6. Circus of Fears
7. Burn the Ships
8. The Boy and the Dancer
Links
Brazen Bull - Brazen Bull (Self Released)
The Final Score -

8.5/10