Album Review: Bloodshot Dawn – Reanimation (Hostile Media)
Since their acclaimed self-titled and second album Demons, there has been shifts in the ranks of Bloodshot Dawn making way for new members. Canadian shredder Morgan Reid, drummer James Stewart (also of Vader and Divine Chaos) and bass player Giacomo Gastaldi.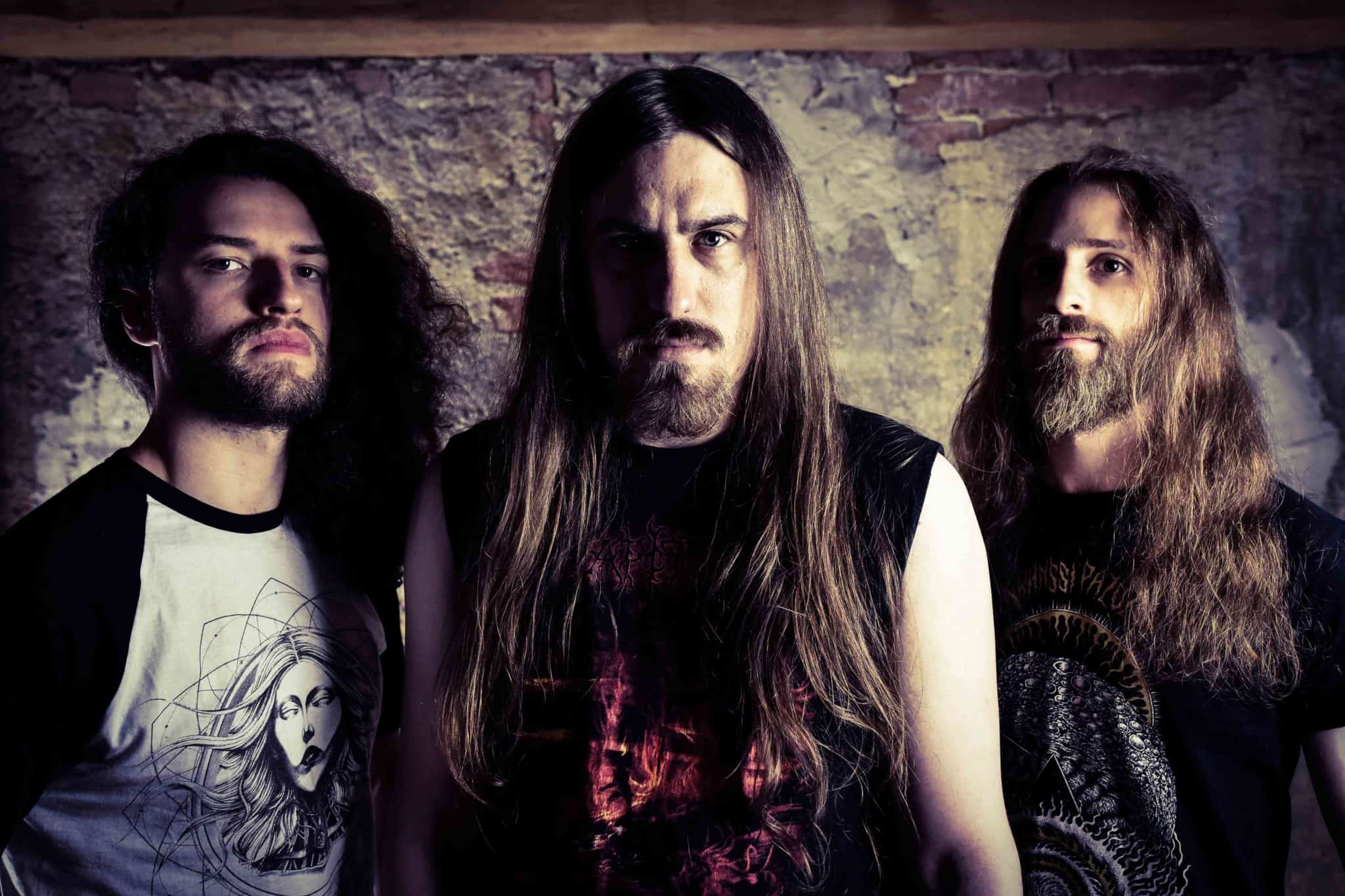 Frontman and last founding member Josh McMorran reflects on the losing all members from the Demons line up as a huge shock to the system, "I had to take sometime to think about how to move forward with the bands sound and honestly thinking wasn't what was needed. When Morgan joined the band he worked tirelessly on riffs and ideas for songs which I sculptured into my design and feel for how I thought the album should flow. We met up over a two week period and turned hundreds of ideas into ten tracks very naturally. The general feeling is that we now for the first time have a solid direction and process, we work as a unit instead of separate solo efforts within the band."
"We recorded guitars and drums in the east of Germany and Czech simply because that's where Morgan and James are based. The studio in Czech, Babylon Studios, had an incredible drum room which was a huge selling point to this studio. We recorded guitars at Morgans home studio, which follows a similar process to our previous records. After that we headed for Sweden to work with Per Nilsson (Scar Symmetry) for final guitar pieces, additional layers, mixing and mastering. Per is a good friend and an extraordinary musician and his ear and eye for the big picture has helped us create Reanimation and pushed us to evolve our sound in a very natural way."
Bloodshot Dawn's third album, Reanimation will be released on the 12th of January 2018 via Hostile Media.
There is a definite sci-fi feel to Reanimation both in the song titles, artwork & trippy guitar riffs that are present on opener, Seared Earth. Making a statement of intent early on, Bloodshot Dawn's style of death/heavy metal is directly appealing to those who enjoy bone-crunching breakdowns, intense guitar solos & a battering vocal performance.
After an outrageously good start, things get even better with Graviton Nightmare, Survival Evolved & Beyond the Throne of Fear. A trio of tracks that display an incredible amount of talent within the ranks of Bloodshot Dawn. In particular, the guitar work is on another level & this is a very early contender for one of the best releases of 2018.
If the massive line-up change was expected to have a detrimental effect on Bloodshot Dawn, they're certainly not showing it. Reanimation is track after track of thumping metal with a glorious death metal edge. Battle for the Omniverse, DNA Reacquisition & Reanimated finish things off in horn-throwing, head-banging style.
Bloodshot Dawn – Reanimation Full Track Listing:
1. Seared Earth
2. Graviton Nightmare
3. Survival Evolved
4. Upon the Throne of Fear
5. Controlled Conscious
6. Soul Affliction
7. Shackled
8. Battle for the Omniverse
9. DNA Reacquisition
10. Reanimated
You can pick up Reanimation now as well as merchandise over on Big Cartel. Earlier releases can be streamed/picked up on Bandcamp. Keep up to date with news & find out more by liking Bloodshot Dawn's Facebook Page. Also check out some of the band's videos on YouTube!
Bloodshot Dawn - Reanimation (Hostile Media)
The Final Score -

9.5/10