Album Review: Blasphemer – The Sixth Hour (Candlelight Records)
Italian extreme metal stalwarts Blasphemer return with new album The Sixth Hour, set for release on the 24th January via Candlelight Records.
The Sixth Hour manifests the will of moving forward to a straightforward death metal approach which heavily integrates the evocativity of black metal. After a celebrated past of brutality, Blasphemer return from hell to unleash its unholy chant, depicting the way which led Jesus to his ominous death.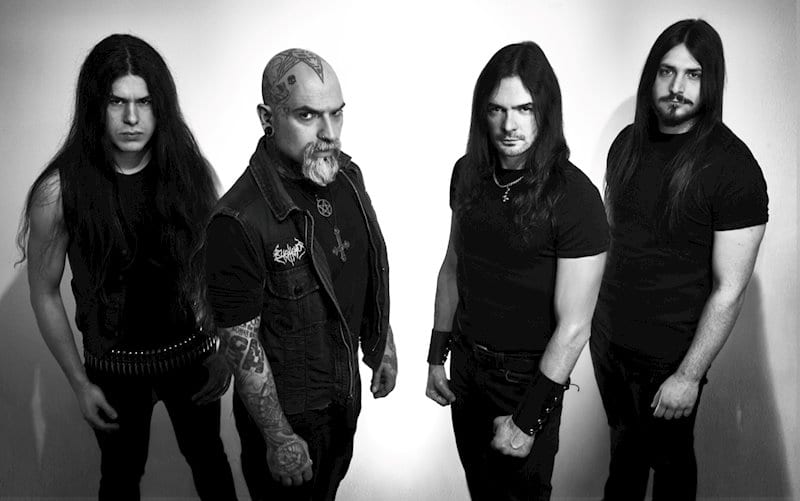 Let darkness reign supreme, Blasphemer are back to pour their brutal scorn across everything and everyone that dares enter their world. If the absolutely blood-curdling noise of their blackened death metal wasn't enough to see the more nervous of the world wringing their hands, then the Jesus' death theme will do the job.
Pray for forgiveness, make the sign of the cross or clutch a rosary tightly, it won't save you from Blasphemer.
Intense? There's no other way for Blasphemer to deliver their sermons. Across 12 tracks and about 43 minutes, the extreme band spit out a shocking level of vitriol. Even those with a penchant for the more savage side of metal will find their eyes watering at what we get here.
The drums are hit at a speed and ferocity that is simply inhuman. The guitars alternate between howling nightmares and blood-thirsty beasts. While the vocals seem pulled from the darkest abyss in the darkest corner of Hell. Combined, it makes a hell of a racket but holy hell, is it appealing.
Tracks like Hail King of the Jews, Lord of Lies and The Deposition calls to the evil inside all of us. The Sixth Hour is the temptation and it's Blasphemer beckoning from across the void. Who could say no? It's sure to be the end of your mortal being but for the chance to experience the horrible delights of this album, it's more then worth it.
An extreme metal album for the ages. Pray that you get to experience it.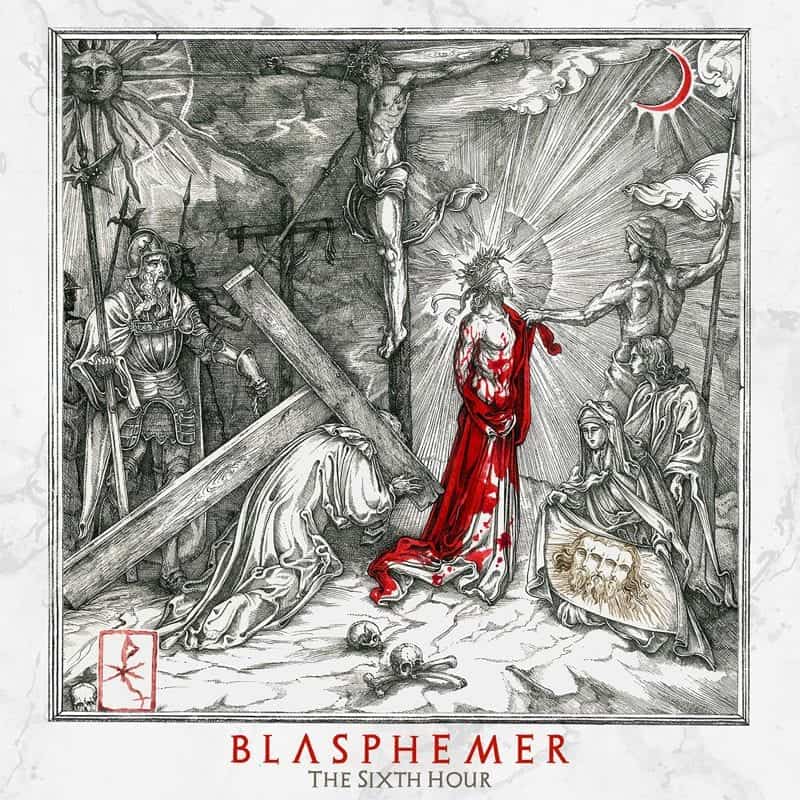 Blasphemer – The Sixth Hour Full Track Listing:
1. Let Him Be Crucified
2. Hail King Of The Jews!
3. The Stumbling Block
4. Stabat Mater
5. Blessed Are The Wombs That Neve
6. Lord Of Lies
7. Via Dolorosa
8. The Robe Of Mockery
9. I.N.R.I.
10. The Sixth Hour
11. The Deposition
12. De Profundis
Links
Blasphemer - The Sixth Hour (Candlelight Records)
The Final Score -

9/10