Album Review: Betraying The Martyrs – Rapture (Sumerian Records)
It's been a rough few months for Betraying the Martyrs with the van fire that saw them lose thousands of pounds of equipment. The magnitude of this can't be understated, bands have to play live if they're going to grow.
Happily this setback is the rear view mirror now and the metalcore mob can now start focusing on their brand new album, Rapture. The band's 4th release, it's out on September 13th 2019 via Sumerian Records
.
After a short intro with Ignite, Eternal Machine blows the bloody doors off as the first proper track on the album. As you'd expect (and hope), it sees Betraying the Martyrs come screaming out with force. Controlled force but there none the less. There's a battering to be given out here especially with some crushingly deep thumps of drums and bass. Then there is the breakdown that comes at the halfway point, the pit will literally explode at this stage.
A good start, Down keeps up with rollicking guitar riffs and a bastardised style of groove that works impressively well. This is Betraying the Martyrs at their strongest. Savagery personified while also having so much bounce about them.
Following that we get an deep level of threat and warning with The Iron Gates, the cleansing chorus particularly slaying here. Parasite goes the extra step with a soul-shattering drum beat while keeping things sounding very modern. This could be be a big hit for the band, a track that has literally every fan screaming that chorus back.
Surely one of the big metalcore hitters of 2019, it would take something colossal to derail this train and there's nothing of the sort to be found on the next couple of tracks. The Sound of Letting You Go, The Swarm, Monster and Imagine. A foursome that keep Rapture super hot and Betraying the Martyrs as the band well and truly stoking the flames. They fly by in a blur of bouncy metalcore goodness.
Leading to the penultimate track, Incarcerated which has some huge sounding vocals, the cleaner and aggressive vocals really working in tandem brilliantly. However, the machine gun fire style of the drums is what makes the ears bleed. Then finally it's the title track to wrap up an exceptionally good album. No big surprises here expect for the frantic keyboards and building effect that is wrapped around the heavy as balls rhythm. It makes this finale feel a little more desperate and very finale like.
A statement that says they're not going anywhere just yet. This is a very strong effort from the metalcore mob and one that many will agree is their most refined to date.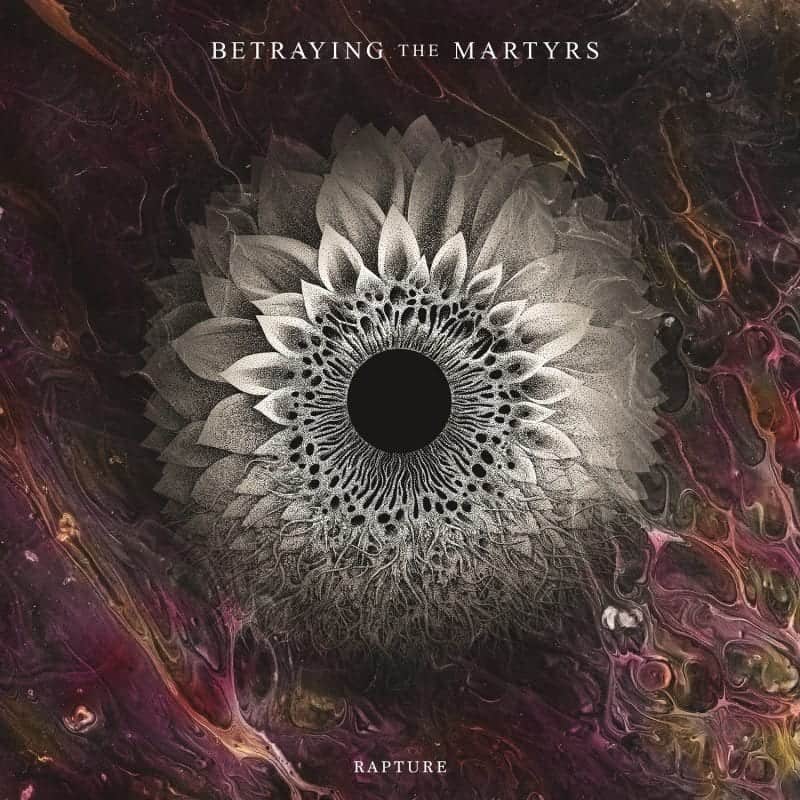 Betraying the Martyrs – Rapture Full Track Listing:
1. Ignite
2. Eternal Machine
3. Down
4. The Iron Gates
5. Parasite
6. The Sound of Letting You Go
7. The Swarm
8. Monster
9. Imagine
10. Incarcerated
11. Rapture
Links
Pre-order | Spotify | Website | Facebook | Twitter | Instagram
Betraying The Martyrs - Rapture (Sumerian Records)
The Final Score -

9/10