Album Review: Belzebubs – Pantheon of the Nightside Gods (Century Media Records)
The heralds of northern darkness Belzebubs have confirmed April 26th, 2019 as the release date for "Pantheon of the Nightside Gods", their long-awaited Century Media studio album. Consisting of nine tracks and a running time of 53 minutes, the upcoming album features a well-matured band that is not afraid to explore hitherto unknown depths.
"We are immensely satisfied with this record", comments band's vocalist/guitarist Sløth. "It's by far our most versatile work yet. I mean, our trademark death & black metal elements are there, of course—it's not reggae, for Gaahl's sake!—but we've certainly reached out to new territories here. We've always felt a need to focus on our own vision and break genre boundaries, and "Pantheon" does just that. There are lush synthscapes, orchestral elements, prog stuff, and some Hendrix and Dimebag vibes in the solos… it's like skinny dipping in a pool of unspeakable mythic creations, bending time and space!"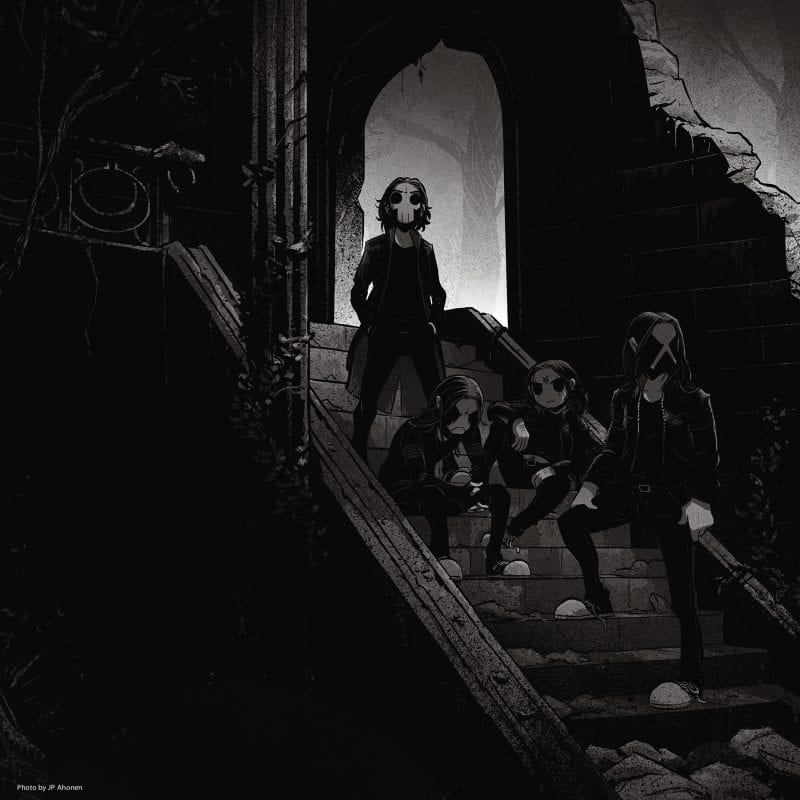 Epic black metal, heavy as sin but with huge symphonic elements to give the ruthlessness a more palatable edge. Pantheon of the Nightside Gods is a mature listen showcasing a band that understands how to perfectly combine predatory heaviness with wonderful rhythmic passages that set the mind aflame.
No matter if Belzebubs are firing off intensely catchy short numbers like Blackened Call or menacing devil-worshipping epics like Cathedrals of Mourning, Acheron and Dark Mother. The end result is a listening experience that calls to the twisted evil in all of us. This is the soundtrack through the nine circles of Hell; horrifying, terrifying and madness-inducing but impossible to not be amazed by the sights.
Almost like a tribute to Satan himself, the horned one would be very pleased with the darkness that pours from Belzebubs like mist. The wonderful guitar riffs, the filthy vocals, the skull cracking drums and the soul-searing symphonic moments are often phenomenal. The highlights being Nam Gloria Lucifer and the album closing title track. Epicness imagined and personified.
Far from what most would call traditional black metal, the album more then delivers an experience that fits comfortably within that world while sounding modern and fresh.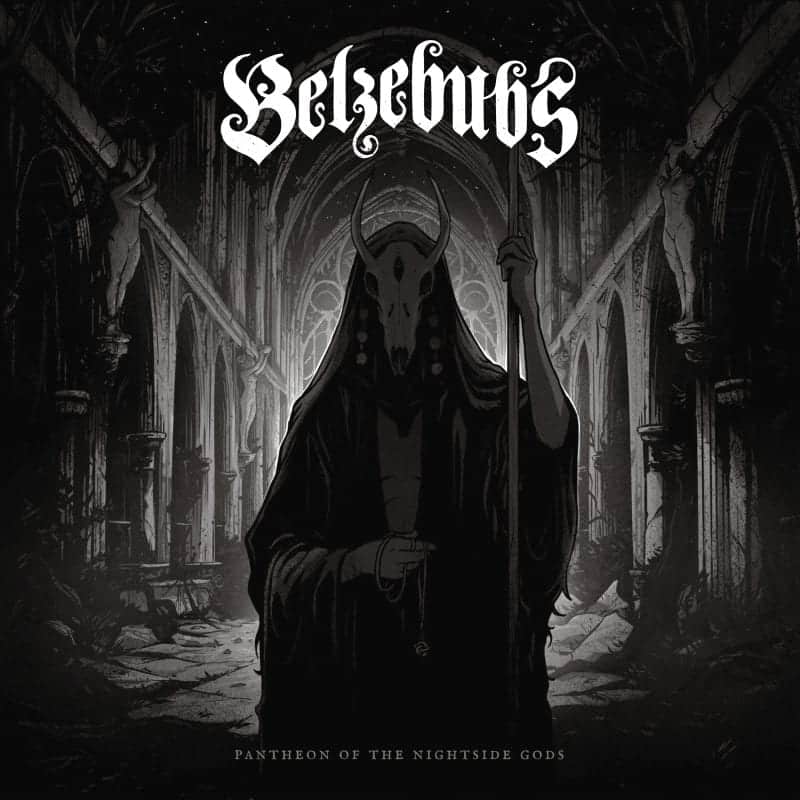 Belzebubs – Pantheon of the Nightside Gods Full Track Listing:
1. Cathedrals of Mourning
2. The Faustian Alchemist
3. Blackened Call
4. Acheron
5. Nam Gloria Lucifer
6. The Crowned Daughters
7. Dark Mother
8. The Werewolf Bride
9. Pantheon of the Nightside Gods
All the links to order the album can be found here.
Belzebubs – Pantheon of the Nightside Gods (Century Media Records)
The Final Score -

8/10