Album Review: Auras – Binary Garden (Entertainment One/Good Fight Music)
Canadian progressive metal act Auras have announced their second LP Binary Garden, due 12th July 2019 via Entertainment One / Good Fight Music.
This is the follow-up to Heliospectrum, their debut full-length. Heliospectrum was the inevitable culmination of years spent perfecting their sonic brew in basements, clubs, and rehearsals, honing a mix of unrelenting heaviness, complex riffs, and melodic ambiance.
On Binary Garden, Auras continue to throw new curveballs, pulverizing through tight musical corners with precision, filling their songs with rhythmic twitches and warped riffs that beckon listeners down a new rabbit hole with each rewarding repeated listening. It's all imbued with a deep sense of connection to the audience and an emphasis on communication.
An offering that has as much raging power as it does technical proficiency, Momenta drifts in with sci-fi effects. Before erupting like a volcano with intense metal fury. It's fast, heavy and wild but within the chaos, order can be found. It is something of a surprise to also get some clean singing in there too!
Like many before them and many after them, Auras expertly blend out of control riffing with blast beat percussion and other-worldly effects. The combination always seems to work and Auras are no different in grabbing the bull by the horns and riding it expertly.
This is some seriously heavy stuff and Auras barely stop for breath. Track after track of incredibly fast and complex metal with occasional lighter moments led by the clean singing. Breaking up the pummelling show somewhat, those aren't what most will remember from the likes of Erode, Another Place and Disenchant.
For most of the album, Auras just rage and rage and it's so very good. Pseudo Intelect, Whiteout and The Demoness will just melt the mind. However, it's not just heavy for the sake of being heavy, it's simply that there could be no other way for Auras to get their feelings across.
Take some time, get lost in the unrelenting, complex heaviness and melodic highs and lows. It's time that will be very well spent.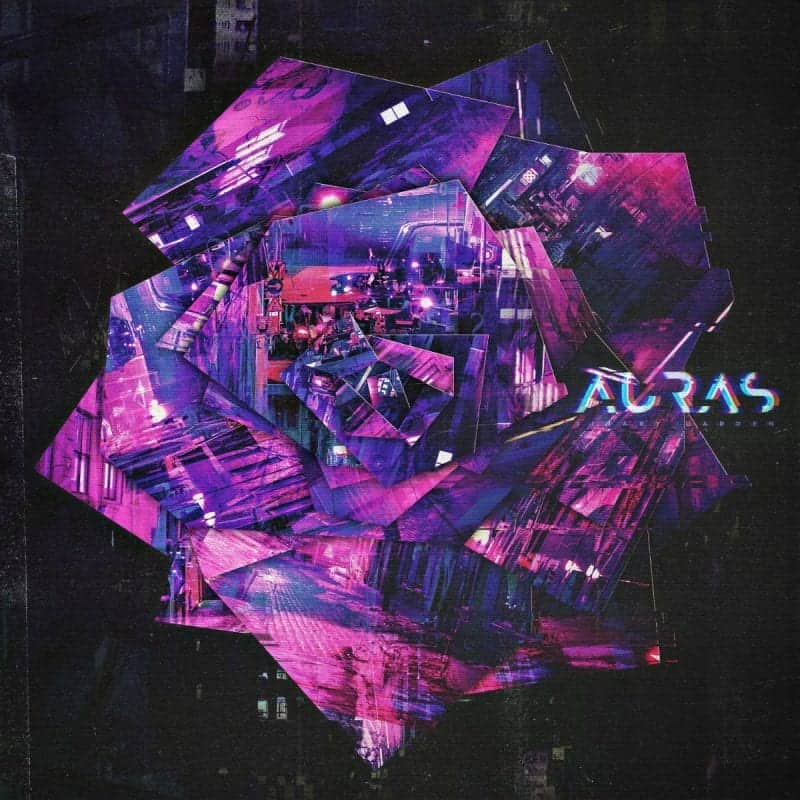 Auras – Binary Garden Full Track Listing:
1. Momenta
2. Pseudo Intelect
3. Erode
4. Another Place
5. Whiteout
6. Disenchant
7. The Last Canary
8. The Demoness
9. Essence
10. Abyss
Links
Shop | Bandcamp | Facebook | Twitter
Auras - Binary Garden (Entertainment One/Good Fight Music)
The Final Score -

8/10