Album Review: Årabrot – Who Do You Love (Pelagic Records)
Årabrot returned on the 7th September 2018 with an astounding piece of True Norwegian Art Rock entitled 'Who Do You Love' on their new home Pelagic Records.
The Norwegian grammy award winning band carry all the hallmarks of a sonic spectrum that has always been a wide and wild field of purposeful mismatches, a world of friction between the noisy, the disharmony and the tension, with rivalling moments of harmonic relief.
But there is more than noise rock to Årabrot's formula, "I'm interested in feelings, either the very silent or the extremely noisy", band leader Kjetil Nernes comments. 'I don't care about what's in between, the middle of the road isn't my thing. The bible fits really well with that. I'm using it thematically all of the time."
Kjetil Nernes has his own first hand experience with the topics he sings about. He was diagnosed with malignant throat cancer in 2014, in the middle of a tour. Instead of heading in for surgery right away, the band finished a full European tour first, "Every night of that tour was like the last show ever", Nernes comments, "It was really strange. When a doctor calls and says, 'you're terribly sick', it's surreal. You go into this phase where life is more vivid and more real, in a weird way. We've done so many shows through the years and sometimes it's a little like going to the factory to do a job. But with an axe hanging over your head you perceive the world differently."
After successfully recovering from cancer, Årabrot are now stronger than ever.
Oddity filled and oddity fuelled, Årabrot's new album is one for those with eclectic tastes. The ones who like being confused and unsure of just what they're tasting on their musical palette.
There is a freshness and uniqueness to Årabrot and their brand of alternative rock, something that is tough to swallow at first. Maldoror's Love leaves the mind swirling and befuddled before The Dome attempts to grasp hold of the loose tendrils. It's certainly a more rhythmically clear track and even has a bit of catchiness to it.
Settling down but not loosing his incredible ear for unusual song structures and breaking down walls of conventional rock. Pygmalion is a good example, with its female only vocals and epic soundscapes that are touching and emotive.
The greasy and slippery album continues to surprise and delight in equal measures. Look Daggers drives some heaviness into the trippy mind-bending effects and Sons and Daughters build upon the good work done earlier in Pygmalion but ups the ante slightly with a peppier rhythm. Finally, Uniform of a Killer concludes one of the most unusual yet fascinating releases this year.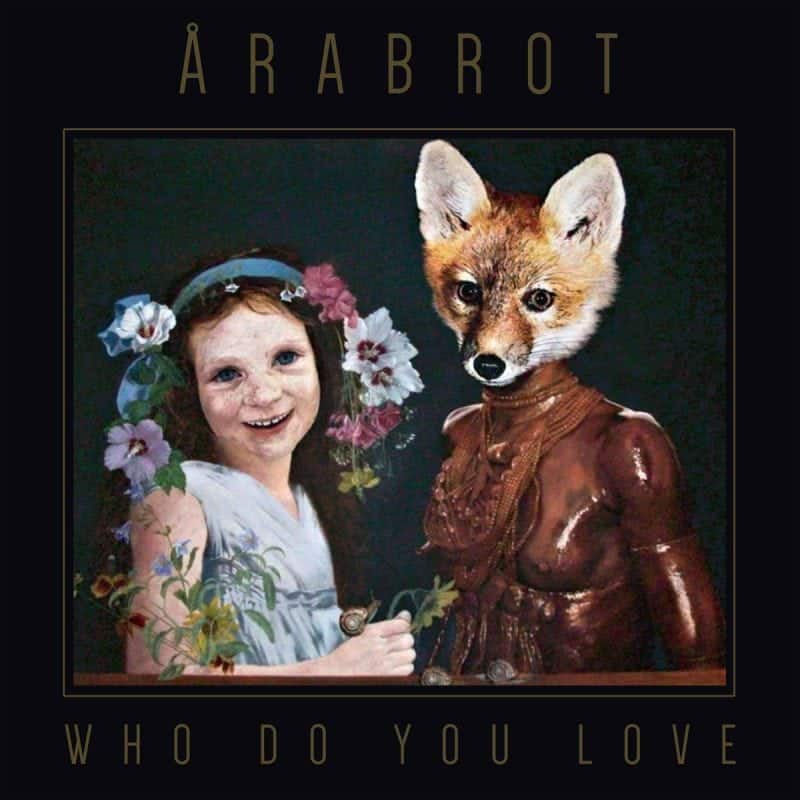 Årabrot – Who Do You Love Full Track Listing:
1. Maldoror's Love
2. The Dome
3. Warning
4. Pygmalion
5. Serpents
6. Sinnerman
7. Look Daggers
8. A Sacrifice
9. Sons And Daughters
10. Uniform of a Killer
You can pick up the album now over on Bandcamp, stream over on Spotify, Deezer, Google Play and via Apple Music below. Find out more/keep up to date with news by checking out the band's website, Facebook Page and Twitter.
Årabrot - Who Do You Love (Pelagic Records)
The Final Score -

7/10