Album Review: Angerot – The Divine Apostate (Redefining Darkness Records)
A couple of years ago Angerot turned heads in the underground metal scene with the release of their debut album The Splendid Iniquity in 2018.
Their new offering, The Divine Apostate includes the HM-2 worship plastered all over their debut, the Swedish elements are toned down immensely and are replaced with a palate of Death and Black Metal leanings that range from early-mid Morbid Angel years to Behemoth of the last decade.
For The Divine Apostate, Angerot recruited guests Snowy Shaw ( King Diamond, Memento Mori, Notre Dame, etc ), Terrance Hobbs (Suffocation), and Ben Ash (Carcass, Satyricon – live).
Angerot certainly mean business and whereas their debut The Special Iniquity was their statement of intent, The Divine Apostate is them cementing their position at the top of the blackened metal scene.
An album of righteous brutality and furious hate, Angerot rip and tear their way through 8 tracks of hellish metal. Every singe moment dripping with savage atmosphere created by a combination of roaring guitars, thumping drums and twisted vocals. Angerot are the personification of the horsemen riding out to herald the war to end all wars.
For all its destructive capabilities, that's not to say The Divine Apostate isn't capable of surprising though. O Son of the Morning, O Son of the Dawn isn't just head-banging gold as the wildness of the guitars shows. Coalesced With Wickedness drops into chaos as the ever-present female backing vocals turn to scream-like sounds. Father, Mentor takes all the fury that Angerot have in their souls and condenses it into a track that filth in all its glory.
Filth that you'll want to roll around in.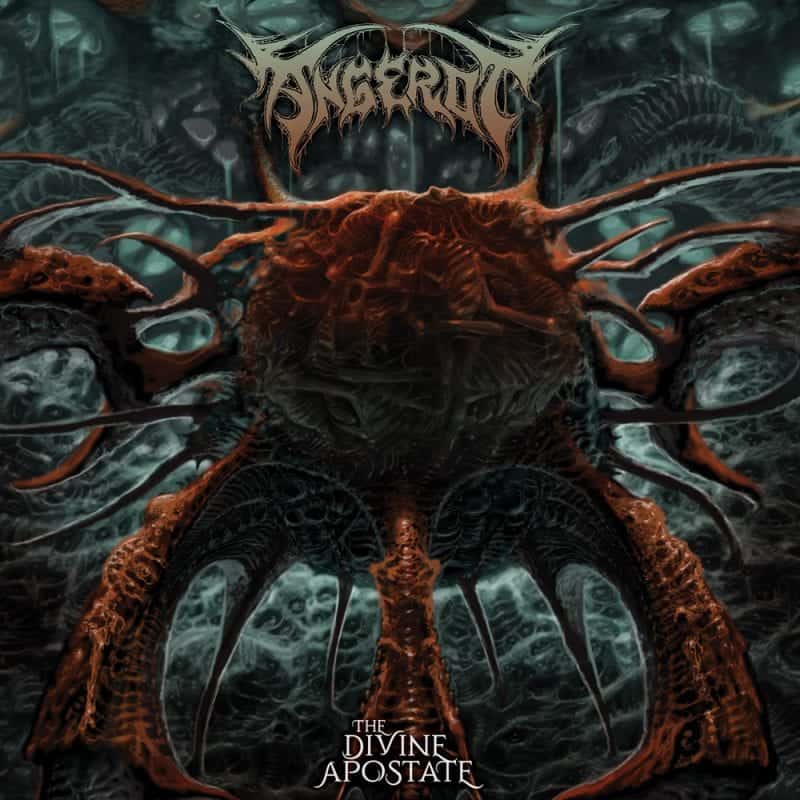 Angerot – The Divine Apostate Full Track Listing:
1. Below the Deep and Dreamless Sleep
2. O Son of the Morning, O Son of the Dawn
3. Vestiments of Cancer
4. Coalesced With Wickedness
5. Each Night As You Sleep, I Destroy
6. Counsel of the Ungodly
7. Father, Mentor
8. Thy Kingdom Burned
Links
Angerot - The Divine Apostate (Redefining Darkness Records)
The Final Score -

8/10