Album Review: Aborted – TerrorVision (Century Media Records)
Aborted's 10th full-length album, TerrorVision brings forth some of the sickest, sleaziest riffs and most insane blasts in the band's death metal history. The follow up to Retrogore, TerrorVision will be out on September 21st 2018 via Century Media Records.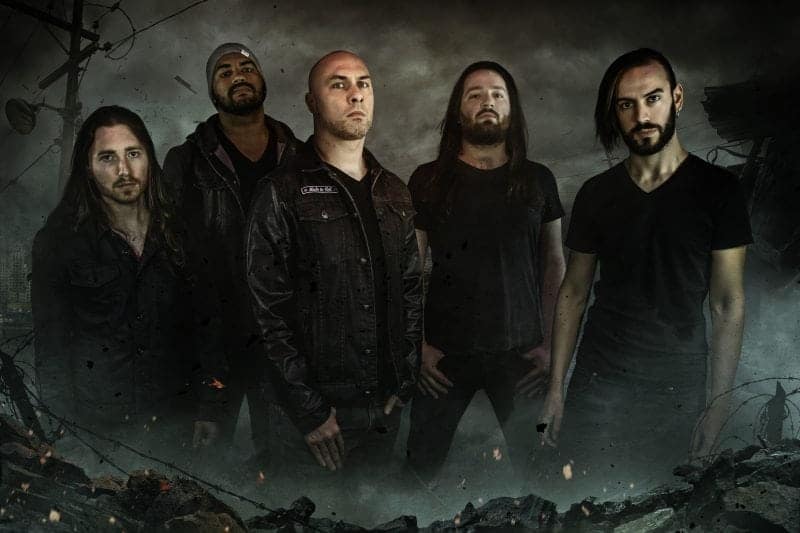 From the moment the title track explodes in your face, you know that you're in for a predatory listen. A roaring and twisted style of death metal, 10 albums in Aborted still sound as fiery and energetic as ever. The pressure from the ferocity of the groove and the horrifying vocals weighs heavy on the mind. Something Farewell to the Flesh and Vespertine Decay has little interest in relieving.
A decedent listen, this is wickedness personified and so enjoyable.
The filth and fury that Aborted spit out across TerrorVision shows a band still willing to push the boundaries of death metal. The salacious style of riffing is addictive, making you feel desperate for more and Aborted are more then happy to provide.
There is no compromise. No escape and no surrender. Deep Red and Altro Inferno make up the more ear-bleedingly heaviness of the latter half of the album. If you've made it this far, there is no turning back.
Head-first we go into the penultimate track, A Whore D'oeuvre Macabre. A track that ups the ferocity of the vocals while delivering a near grind level of wildness. Then The Final Absolution brings a terrifying, yet prophetic closer. Aborted showing why the death metal world might change but they remain a constant and few can touch them when it comes to quality.
There have been few death metal releases this year that stick so solidly to the formula but still sound so vibrant and fresh.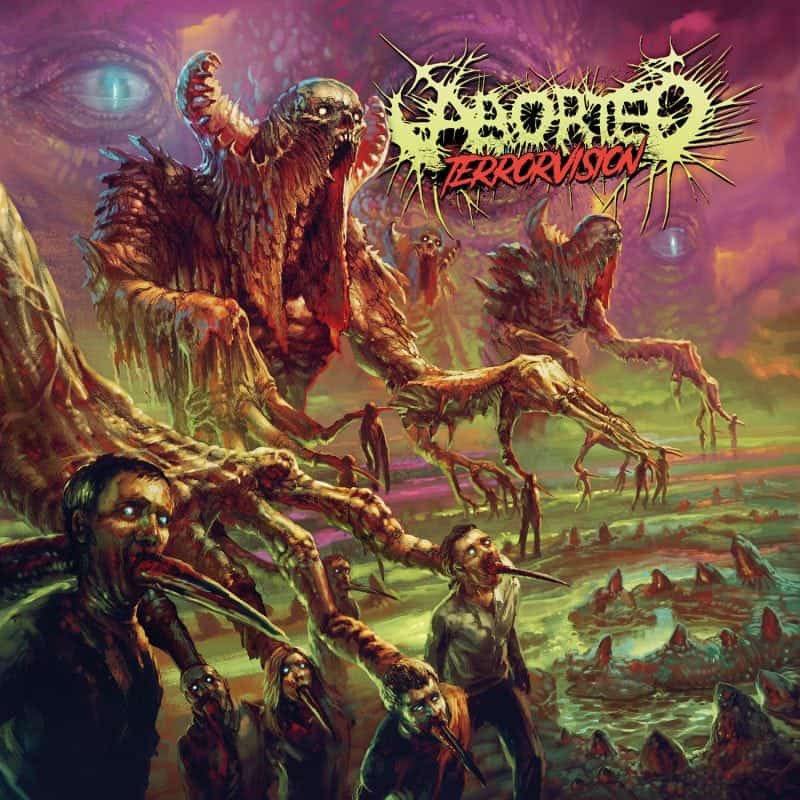 Aborted – TerrorVision Full Track Listing:
1. Lasciate Ogne Speranza
2. TerrorVision
3. Farewell to the Flesh
4. Vespertine Decay
5. Squalor Opera
6. Deep Red
7. Exquisite Covinous Drama
8. Altro Inferno
9. A Whore D'oeuvre Macabre
10. The Final Absolution
Head over to Aborted's website where you can pick up merchandise and their music. You can also pick it up via CM Distro, EMP, Impericon, Nuclear Blast and via Amazon below. Aborted are available on Spotify, iTunes, Deezer and Google Play. Find out more by checking out Aborted's Facebook Page, Twitter, Instagram and YouTube.
[amazon_link asins='B07F9Q8L78,B01BVG9GJC,B00IYSP5O6,B007IVD9GG' template='UseThisOne' store='g0e5b-21′ marketplace='UK' link_id='2c1996a4-ae19-11e8-bf0c-514823119f42′]
Aborted - TerrorVision (Century Media Records)
The Final Score -

9/10