Album Review: Abhorrent Decimation – The Pardoner (Prosthetic Records)
If you want your death metal unchecked & out of control then look no further then the new album by Abhorrent Decimation. The Pardoner is 10 tracks of aggressive, in your face brutality that grabs you by the hair & repeatedly slams your head into the table.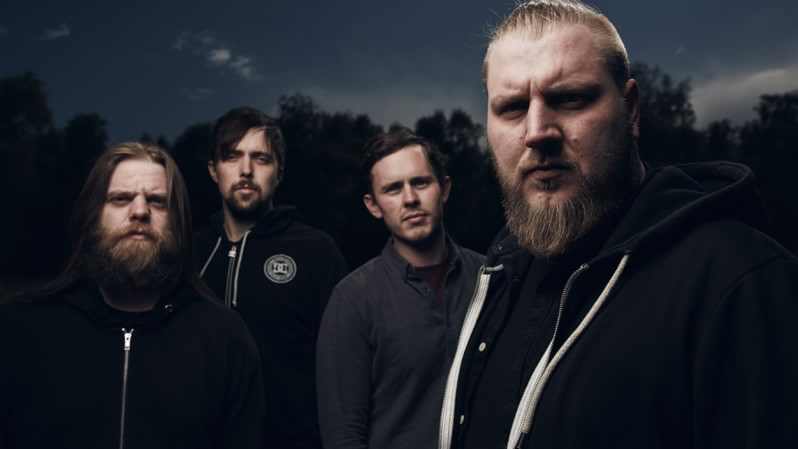 Soothsayer & Heretic Sacrifice flow so perfectly into each other you may not even notice the moment one ends & the other begins. Filled with some of the most throat-ripping & guttural vocals heard this year as well as a combination of ferocious drumming & riffing. You'll learn everything you want too about Abhorrent Decimation with these two songs.
To break up the constant metal assault, Abhorrent Decimation makes use of ambient noise & brief snippets of melody. Votive Offerings, one of the longest tracks, stops trying to trying to twist your head off with a drop into an oppressive rumbling sound & slight guitar strumming.
The Pardoner is packed with plenty of groove to accompany the crunching heaviness. Conspire, The Scythe in the Dark & Host flow beautifully into one another with ferociousness & a bite that will definitely leave a permanent mark.
The longest track on the album is also the finale. The title track, The Pardoner clocks in at over 9 and a half minutes long! You might be thinking that the style of death metal that Abhorrent Decimation play can't hold out for that length of time…and you'd be right. Just before the 4:30 mark the metal ends & an symphonic piece of music plays out the album.
It's a nice enough finish if a little uninspiring. Ultimately though the album is an impressive piece of extreme metal. It's got a slickness that isn't always present with this level of brutality & it makes it much more listenable.
Abhorrent Decimation – The Pardoner Full Track Listing:
1. Soothsayer
2. Heretic Sacrifice
3. Votive Offerings
4. Granted Indulgence
5. Black Candle Gathering
6. Conspire
7. A Glass Coffin Burial
8. The Scythe in the Dark
9. Host
10. The Pardoner
The Pardoner is out now via all major streaming services such as Apple Music below where you can preview it. Make sure you like the band over on Facebook to keep up to date with their news!
Abhorrent Decimation - The Pardoner (Prosthetic Records)
The Final Score -

8/10